Challenge #2 Pet sitter applicants conversion
At launch, the original sitter application process only converted 6% of total potential applicants into pet sitters hindering growth of the platform.
260 sitters enrolled only out of a goal of 750
1394 potential sitters had incomplete sitter profiles
We registered all users that accessed the profile description page as "incomplete sitters".
Users complained about not being able to save because of errors out of the current page & hard to fill inputs.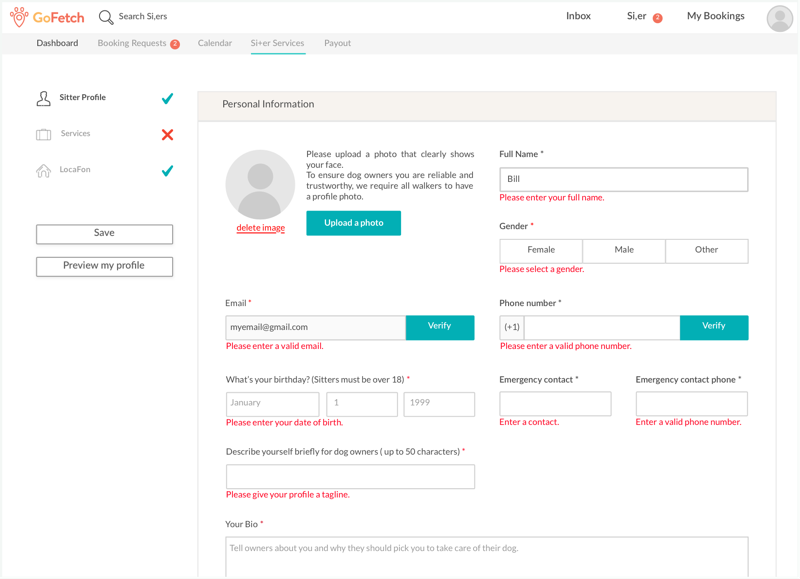 I looked at the sitter application process through Google Analytics and found out a large number of potential applicants viewed the sitter application process on mobile resolutions. The sitter application process was not built for mobile resolutions and very difficult to complete.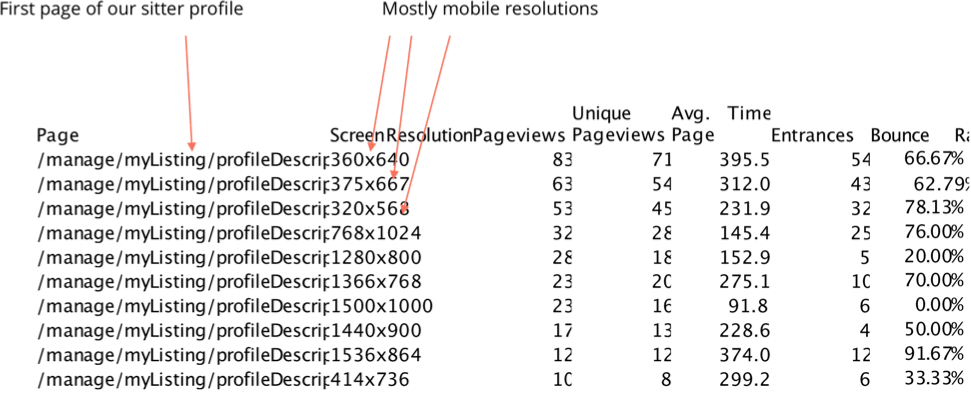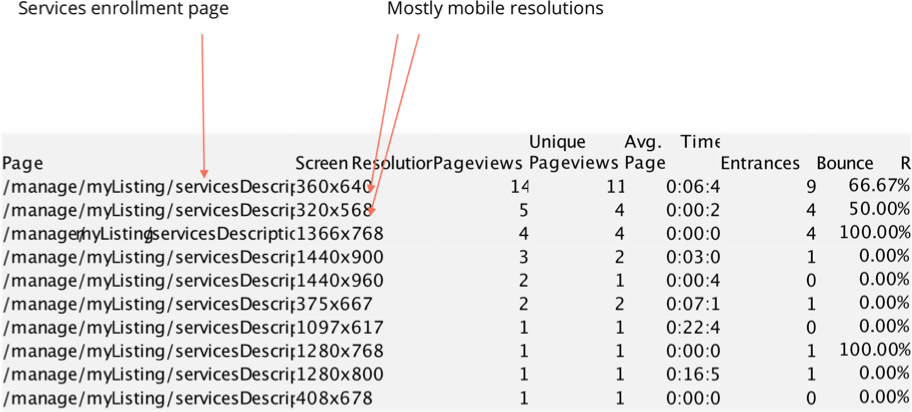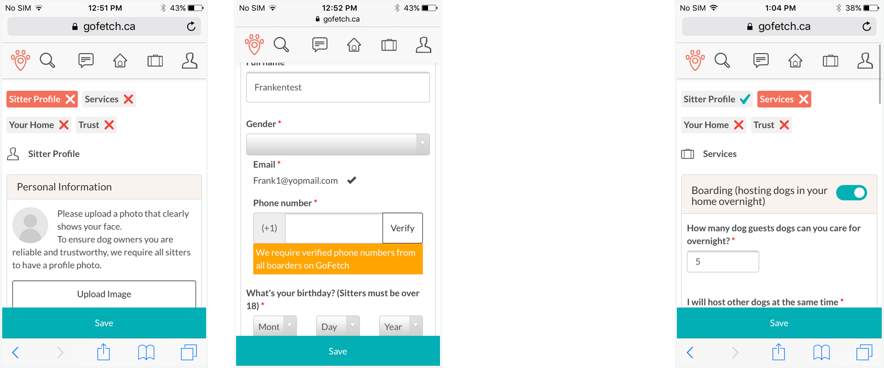 The solution
Creating mobile-first UI components & wrapping the form with two separate navigations: a wizard for the first time use and a two-level navigation for recurring use.
The wizard requiring per-page validation.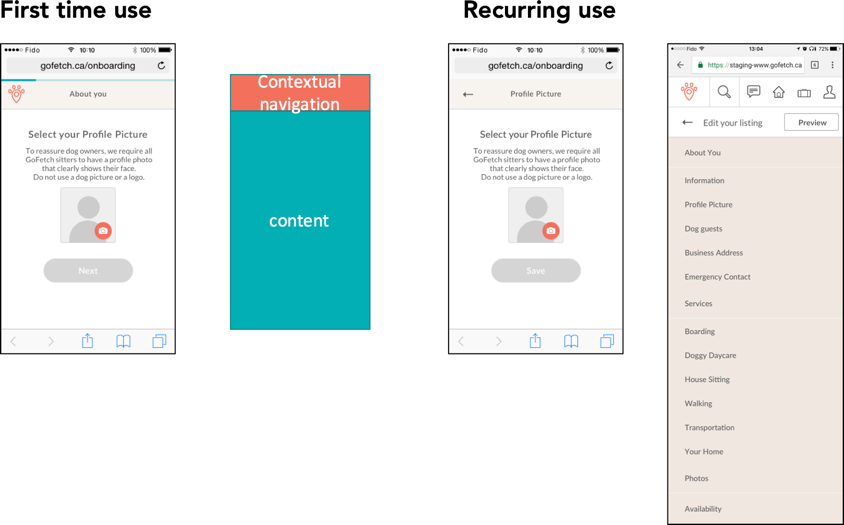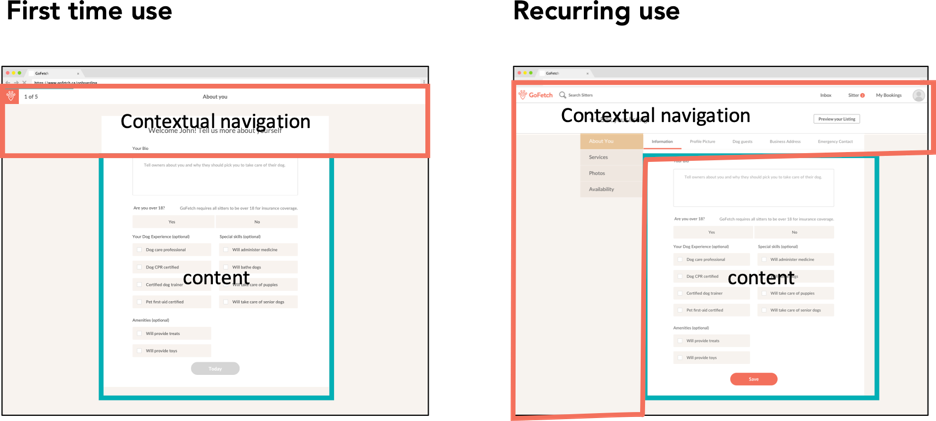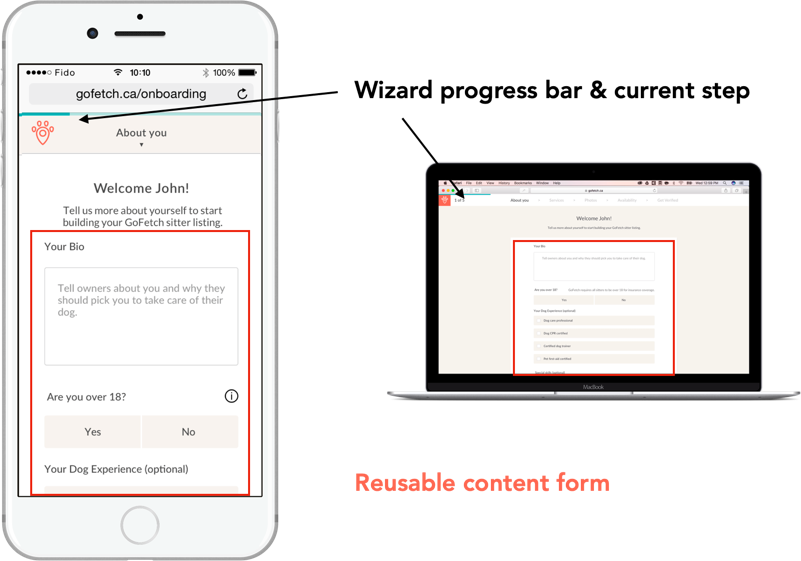 By redesigning the application flow to be a wizard, using standardized web components and facilitating error recovery, the conversion rate from potential sitter applicants to submitted profile was doubled (6% to 12%).